Generalized Dual Reflector
The antenna has a main reflector that ranges from a sphere (
k
= 0) to a parabola (
k
= 1) finally to a plane (
k
= 2). The parameter
k
various continuously but sphere and plane can be only approached asymptotically. The October 2012 issue of
IEEE Antenna and Propagation Magazine,
Vol. 54, No. 5 contains the article
Generalized Dual- Reflector Axisymmetric Antennas
by Norayr R. Khachatryan, Ruben V. Ter-Antonyan which discusses an approach to this antenna. Equations are given for a subreflector that focuses rays to a feed point. The presentation
Generalized Dual Reflector_audio.ppt
discusses the examples and show how to analyze the antenna using GRASP10. An executable
gerdual
that runs in a DOS window designs the antenna and generates input files to GRASP.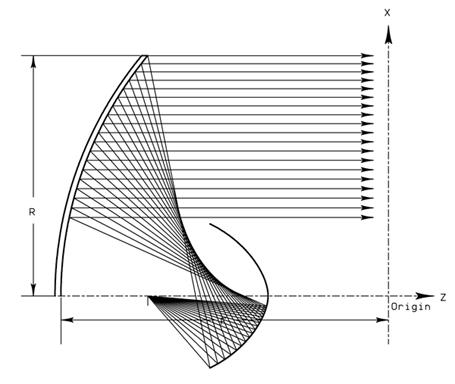 K
= 0.25, Main diameter = 8, Theta_max = 45, Subreflector center = 2, Feed = 4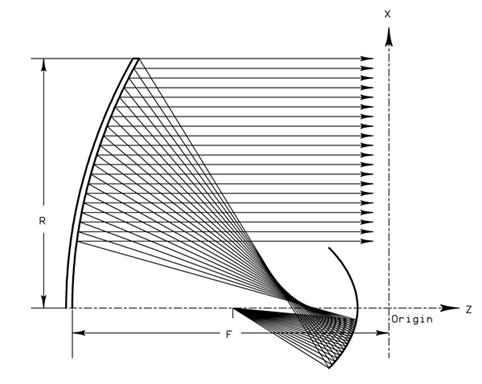 K
= 0.70, Main diameter = 8, Theta_max = 45, Subreflector center = 0.5, Feed = 2.5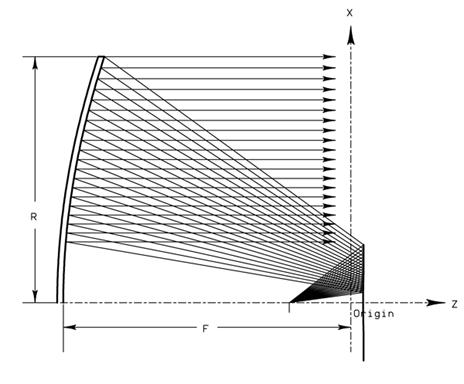 K
= 1.20, Main diameter = 8, Theta_max = 45, Subreflector center = -0.2, Feed = 1.0